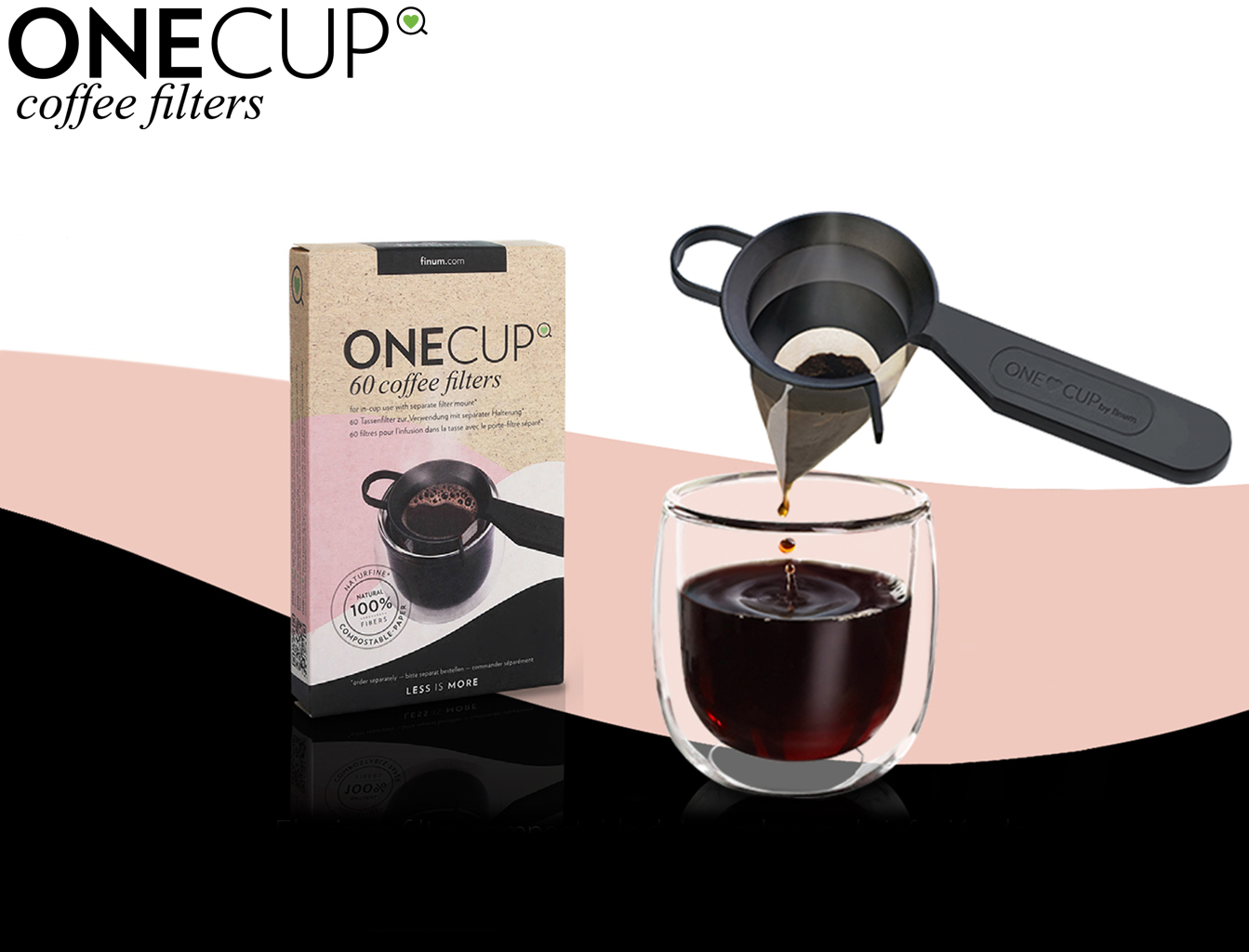 ONECUP💚 The world's first compostable filter for the infusion of a fresh cup of coffee.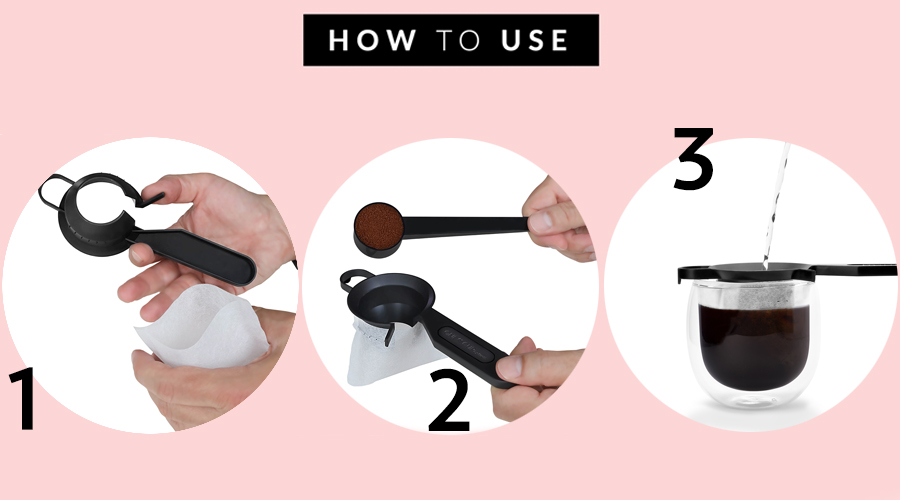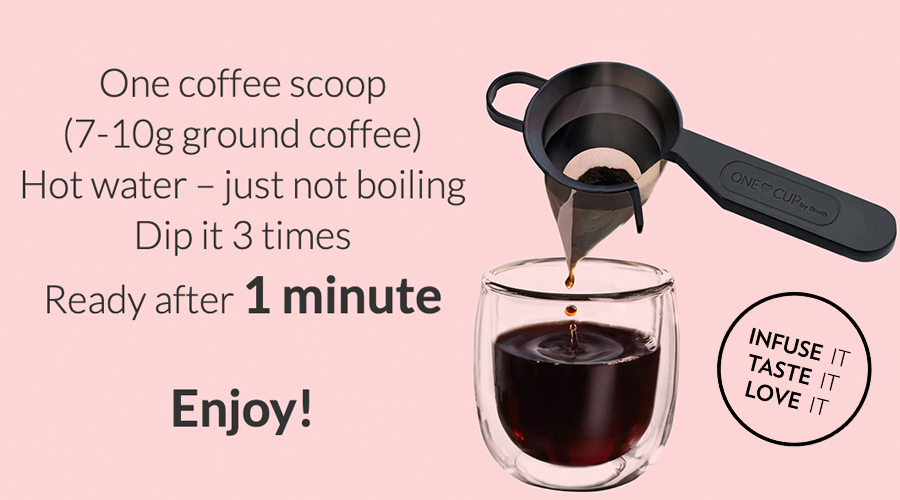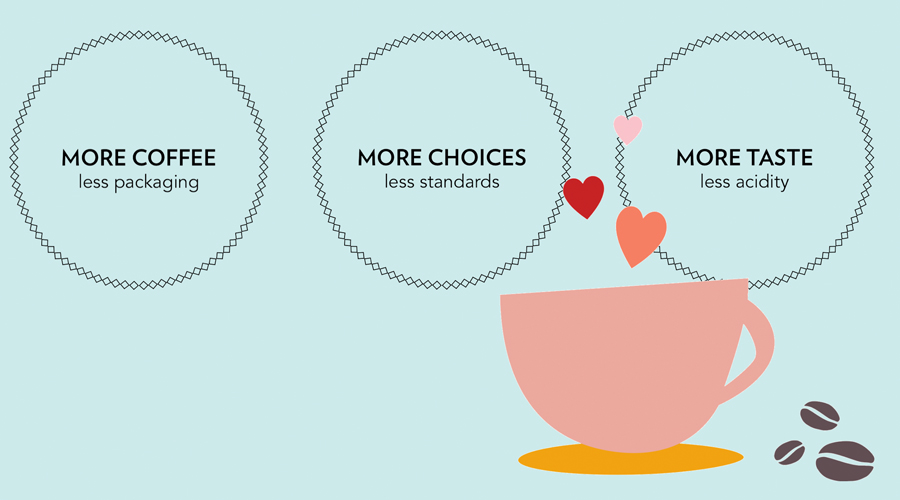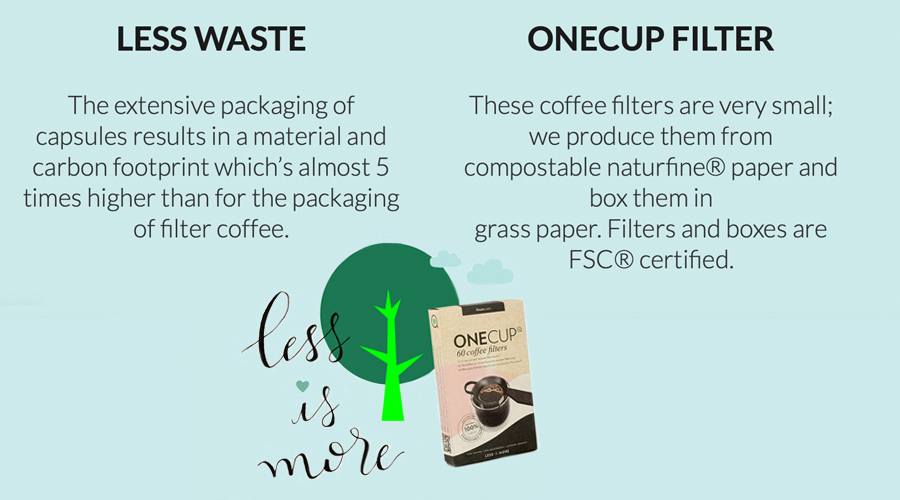 Description
ONECUP💚 coffee filters are made from compostable naturfine® paper, which consists of 100% natural fibers and is FSC® certified.
ONECUP filters are to be used with the separate holder; this is not included in the filter box and is only available as part of the ONECUP SET.

Highlights
first tear-proof compostable infusion filters for your favorite ground coffee
from compostable naturefine®️ paper, containing 100%  natural fibers
no pre-washing of the filter and no warm up (bloom) of the coffee needed
made without glue
wide opening for easy filling and ample room for the infusion
Packaging
60 filters / box
9 boxes / tray
2.808 boxes / pallet
8 languages (EN, DE, FR, ES, PL, NL, RUS, SE)