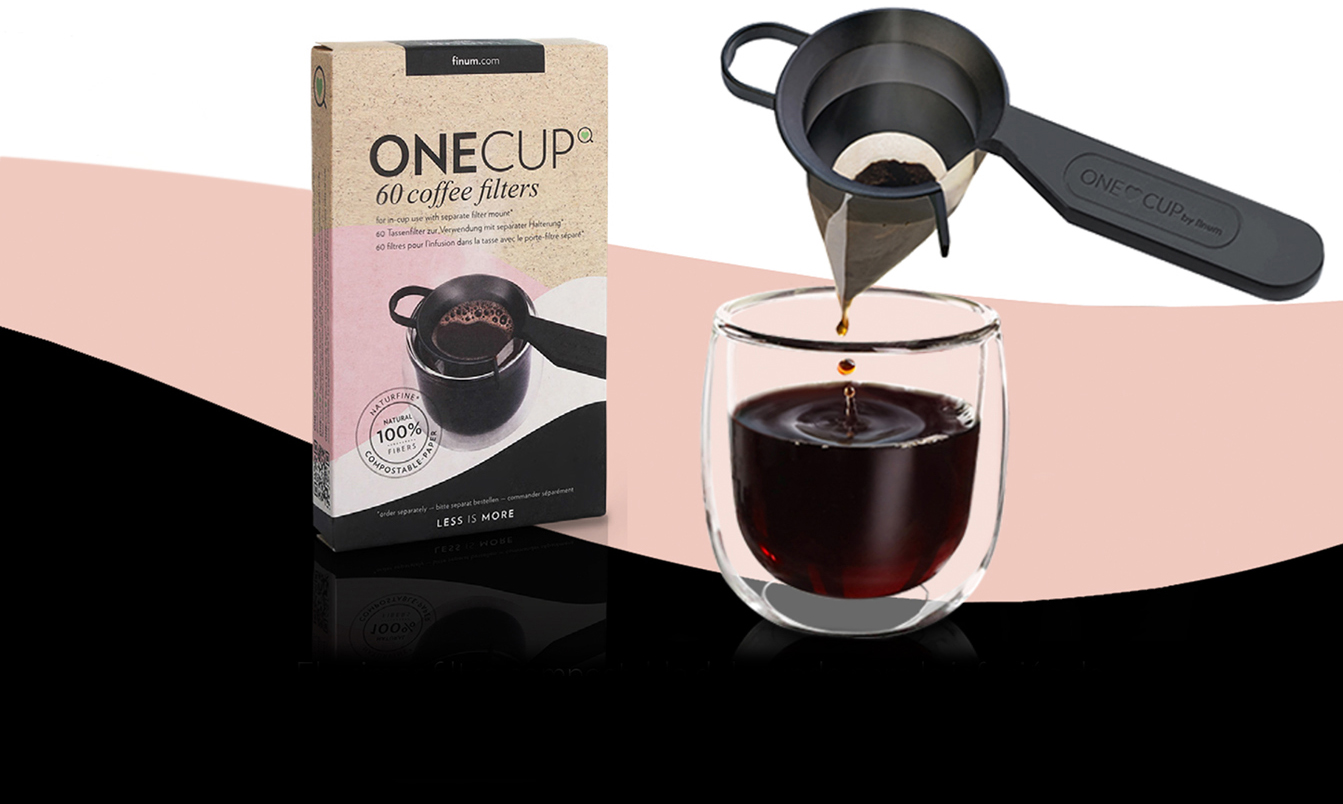 ONECUP Your favourite coffee deserves the best possible preparation. It is achieved with the infusion in the ONECUP filter.
ONECUP coffee filters are made from compostable naturfine® paper, which consists of 100% natural fibers and is FSC® certified.
Squeeze the ring of the mount. Place the paper filter over the ring spikes. Then release the ring tension. Take 1 coffee scoop of ground coffee (7-10g) add hot water (just not boiling). Leave to infuse for 1 minute or longer while dipping 2-3 times. Lift slowly with an inclination of the handle to allow dripping off along the seam.
Enjoy!
Using a mug instead of a cup?
Just add more coffee!
A longer infusion time does not affect the good taste.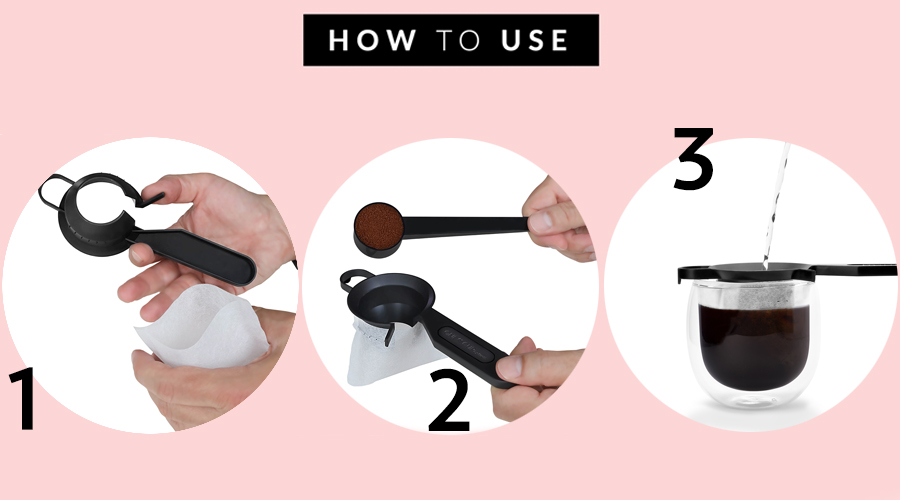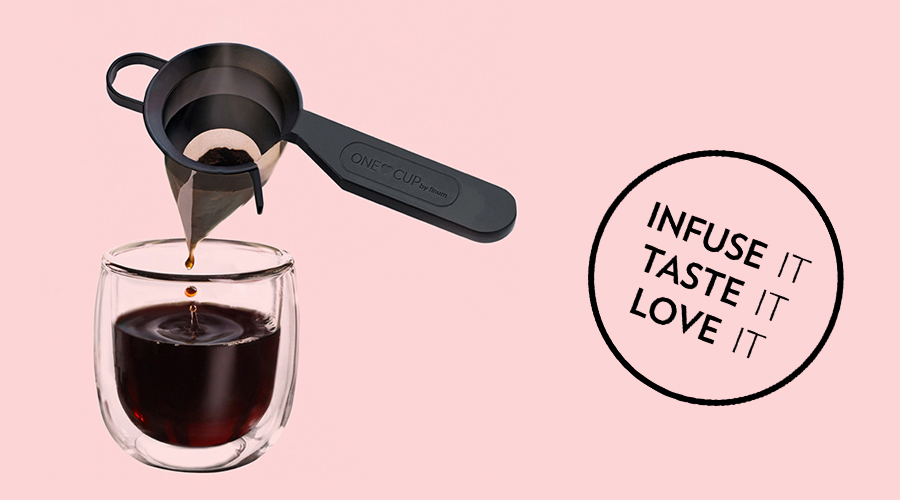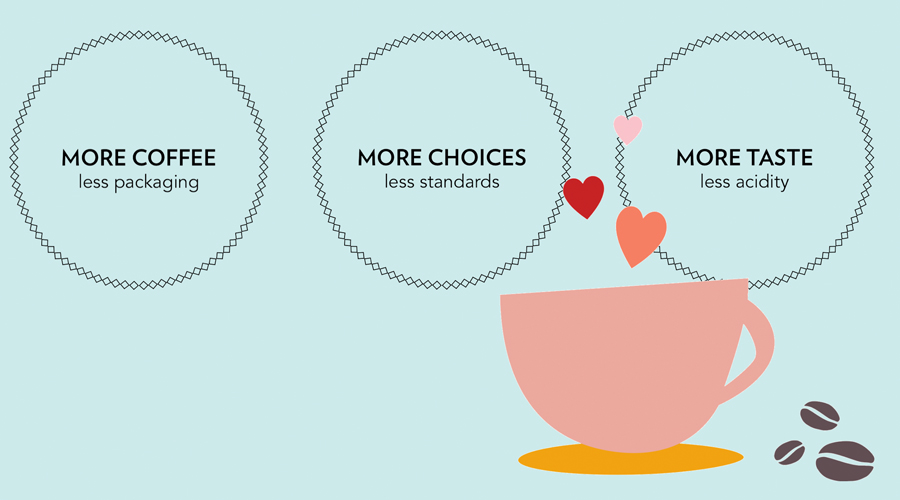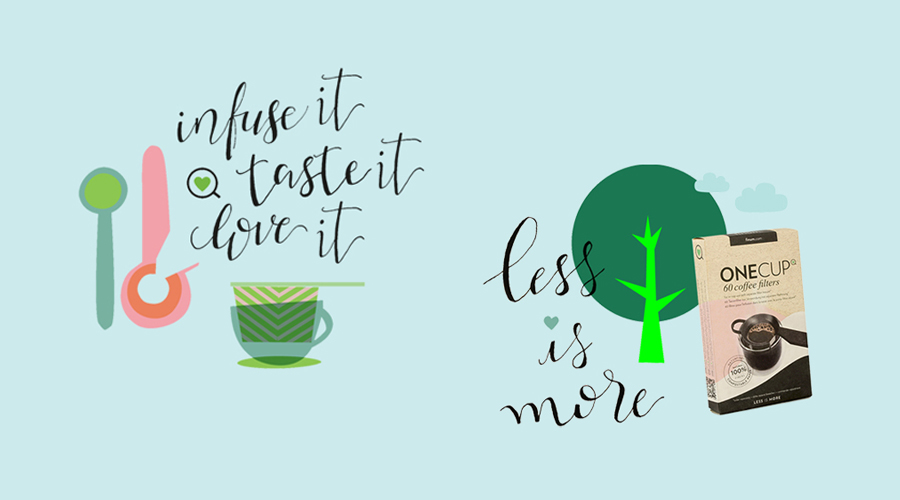 ONECUP filters are to be used with the separate holder; this is not included in the filter box and is only available as part of the ONECUP SET.

Highlights
compostable naturfine®️ paper, from 100%  natural fibers
first tear-proof compostable infusion filters for your favorite ground coffee
wide opening for easy filling and ample room for the infusion
particularly suitable for cups, mugs etc. with an opening of approx. 6 to 9 cm
chlorine-free bleached
Packaging
60 filters / box
9 boxes / tray
2.808 boxes / pallet
8 languages (EN, DE, FR, ES, PL, NL, RUS, SE)