ONECUP SET Coffee Filters + Mount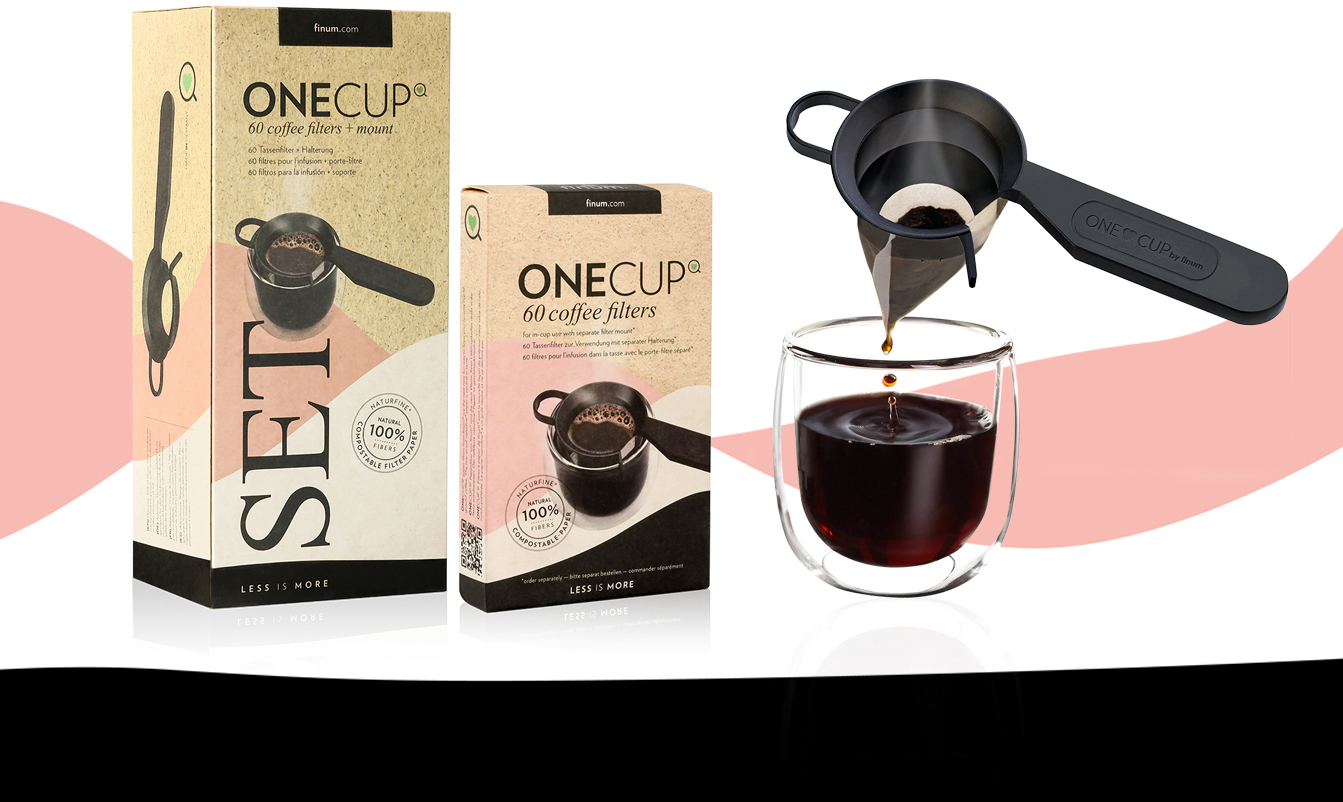 Your favourite coffee deserves the best possible preparation.
It is achieved with the infusion in the ONECUP filter.
Using a mug instead of a cup? Just add more coffee!
A longer infusion time does not affect the good taste.
ONECUP coffee filters are made from compostable naturfine® paper, which consists of 100% natural fibers and is FSC® certified.
Squeeze the ring of the mount. Place the paper filter over the ring spikes. Then release the ring tension. Take 1 coffee scoop of ground coffee (7-10g) add hot water (just not boiling). Leave to infuse for 1 minute or longer while dipping 2-3 times. Lift slowly with an inclination of the handle to allow dripping off along the seam. Enjoy!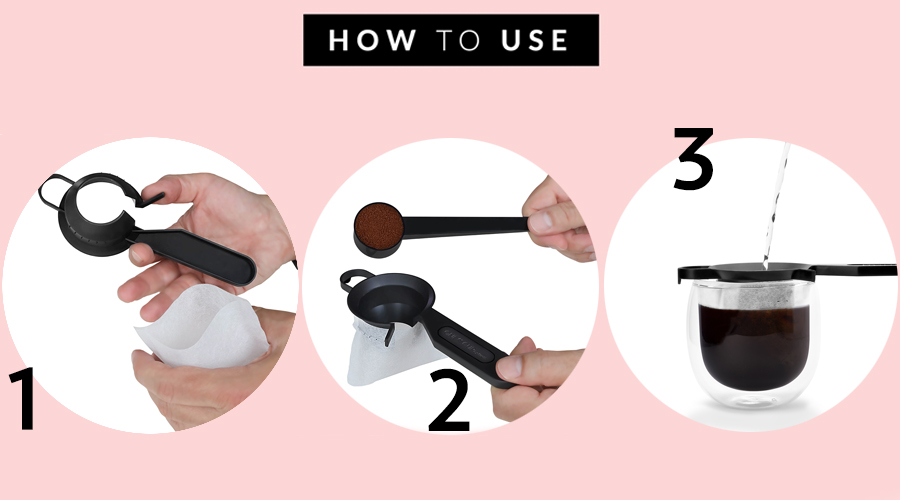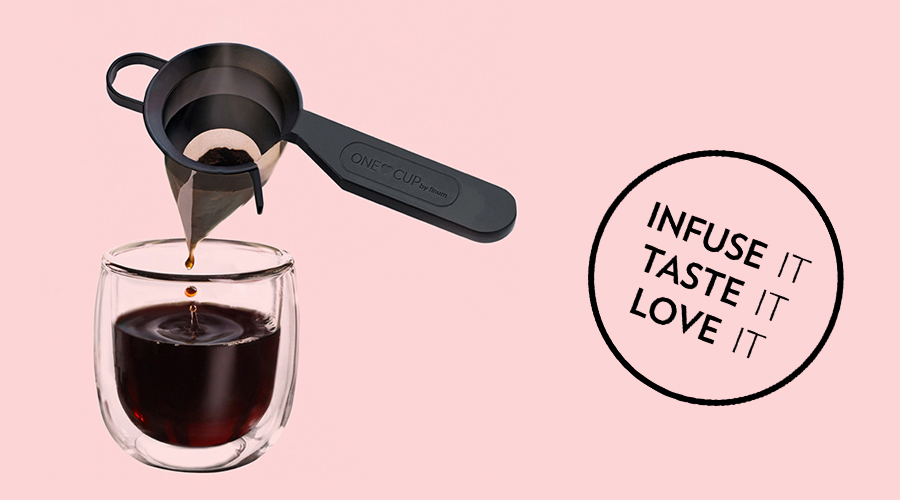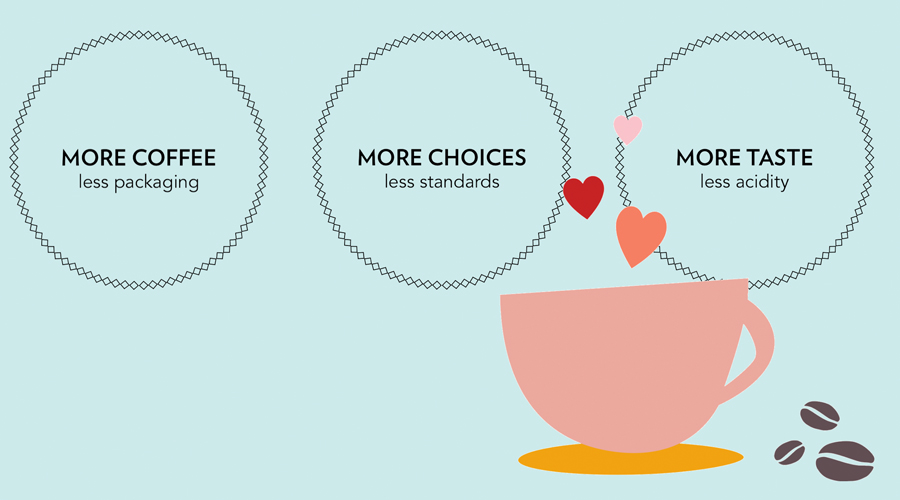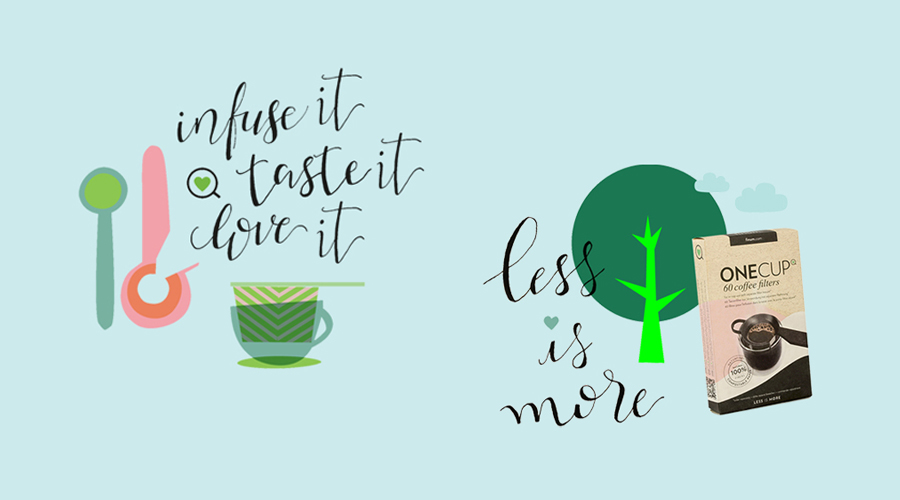 In-cup use with  filter mount.

Highlights
compostable naturfine®️ paper, from 100%  natural fibers
first tear-proof compostable infusion filters for your favorite ground coffee
wide opening for easy filling and ample room for the infusion
chlorine-free bleached
the mount is made from robust and food safe POM
particularly suitable for cups, mugs etc. with an opening of approx. 6 to 9 cm
tiny hooks to hold the filter
length of mount: 18.5 cm
Packaging
60 filters / box
1 mount / box
12 boxes / master carton
960 boxes / pallet
8 languages (EN, DE, FR, ES, PL, NL, RUS, SE)