Single cup coffee brewer with microfine stainless-steel mesh – made in Germany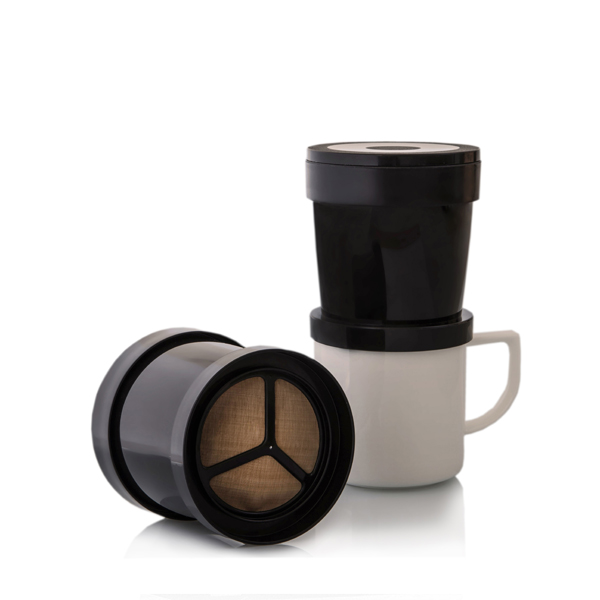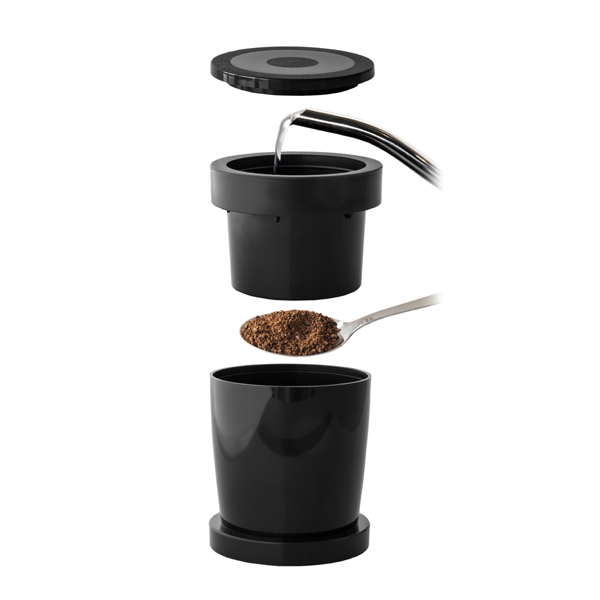 Description
COFFEE SPRINTER – The single cup coffee brewer, pour over for fresh coffee.
For ultimate freshness, place the Single-Cup Coffee brewer COFFEE SPRINTER on the cup or mug and introduce 2 tablespoons of ground coffee into the filter with its fine stainless-steel mesh bottom. Then the water distributor is inserted on top of the grounds, pressing the coffee against the filter mesh. Add some hot water (not boiling, approx. 50 ml) and wait for 20 seconds to allow the ground coffee to swell up. Then continue to pour the hot water and finally close the lid. Keep the cup/mug capacity in mind and do not overfill. Hot water will pass through the ground coffee and fill the mug below. After all water passed the grounds, remove the lid and turn it upside down as it will now serve as a drip-off tray for the filter.
Great coffee can be so easy.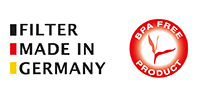 Highlights
fits most cups and mugs, from 7,1 cm to 8,6 cm
micro-fine stainless-steel mesh
water distributor for consistent extraction of the ground coffee
lid serves as drip-off tray
heat-resistant
tasteless
BPA-free material
easy to clean and dishwasher-safe
available in black
up to 250 ml / 8,5 oz
Packaging
1 COFFEE SPRINTER / box
18 boxes /  master carton
864 boxes / pallet
6 languages (EN, DE, FR, ES, NL, SV)