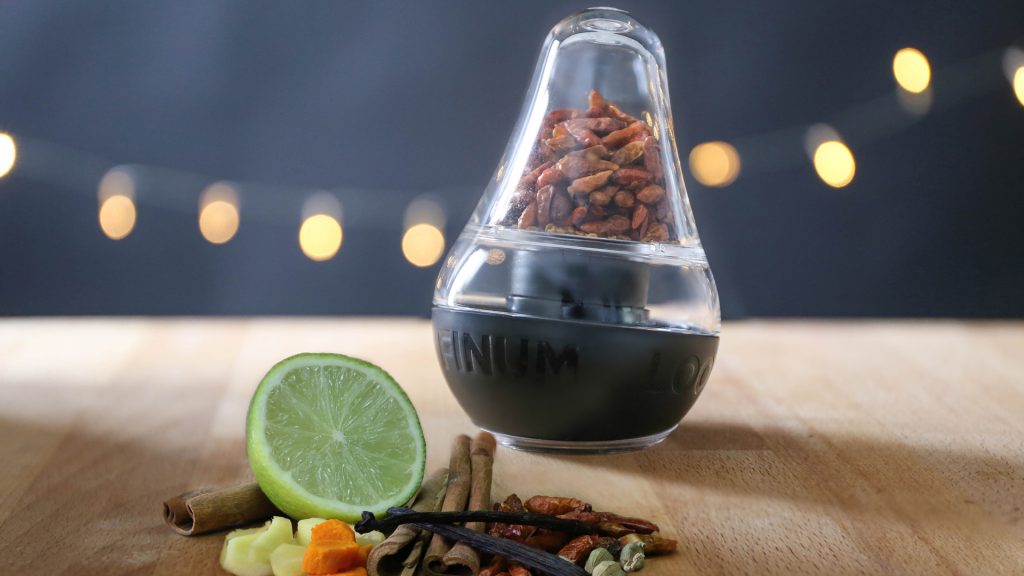 Feel Good
Christmas is almost here and we can't wait for this special time to come! Only just a few things need to be organised: get the presents, send the postcards, make plans for family visits, book train/flight tickets, this and that… The to-do list starts growing. Advent is a really wonderful time, but often it can get pretty hectic and stressful. Even though you are actually longing for peace and cosiness.
To stay healthy and balanced, make sure to treat yourself with a little break and a large warming cup of spiced herbal tea with a bit of chilli (yes, that's right – with chilli!). It tastes best when you make it yourself, with fresh ingredients. Here is the finum® recipe.
Ingredients you need:
– fresh peppermint leaves
– dried raspberry leaves
– fresh ginger
– fresh turmeric
– cinnamon stick
– vanilla pod
– Cardamom seeds
– Chillis
To make your beverage taste particularly fresh and aromatic, we recommend grinding the spices – cardamom and chilli – yourself. It is very easy and convenient with finum® LOOK TOUCH TASTE™ – a spice grinder with ceramic mechanism. It grinds spices very gently, bringing out an irresistible fragrance.
The best choice to prepare your beverage is finum's tea brewer Tea Control™. Simply put all the ingredients into the Tea Control™, pour boiling water over it and let it steep for 10 minutes. Then twist the lid to stop the brewing – that's it!
Spiced tea tastes from slightly spicy to hot (depending on the amount of chilli you put). It has a warming and relaxing effect so we particularly recommended it on cold, grey and rainy days.
Try it. Do yourself a flavor!