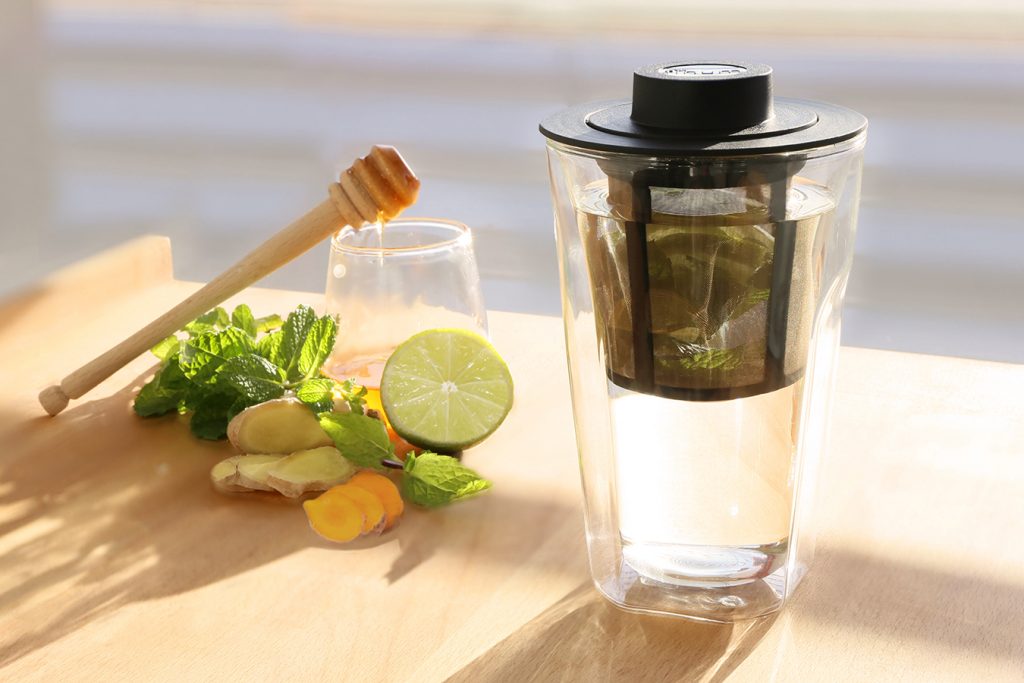 Did you already know? This is how tea works against colds
Tip: Healthy spiciness during lousy weather!
Coming from Hamburg we unfortunately know too well: When it is cold and damp outside and first cold symptoms are around, time has come for a warming cup of tea. But have you already tried one with turmeric?
In the traditional Indian medicine "Ayurveda" this spice is said to have an energizing and purging effect – this makes it a perfect ingredient for a tea against colds.
We have the following delicious tea recipe for you:
Add a little lemon juice, fresh mint and a piece of ginger to the fine stainless steel sieve of the SMART BREW SYSTEM™. Add a pinch of turmeric and pour hot water over it.
When dried, the powder tastes mild-spicy and slightly bitter, but in the end honey completes the flavor and has a soothing effect on the throat. Simply healthy and spirit refreshing! The lemon provides vitamin C for the immune system, mint and turmeric stimulate the bile and ginger has an anti-inflammatory effect.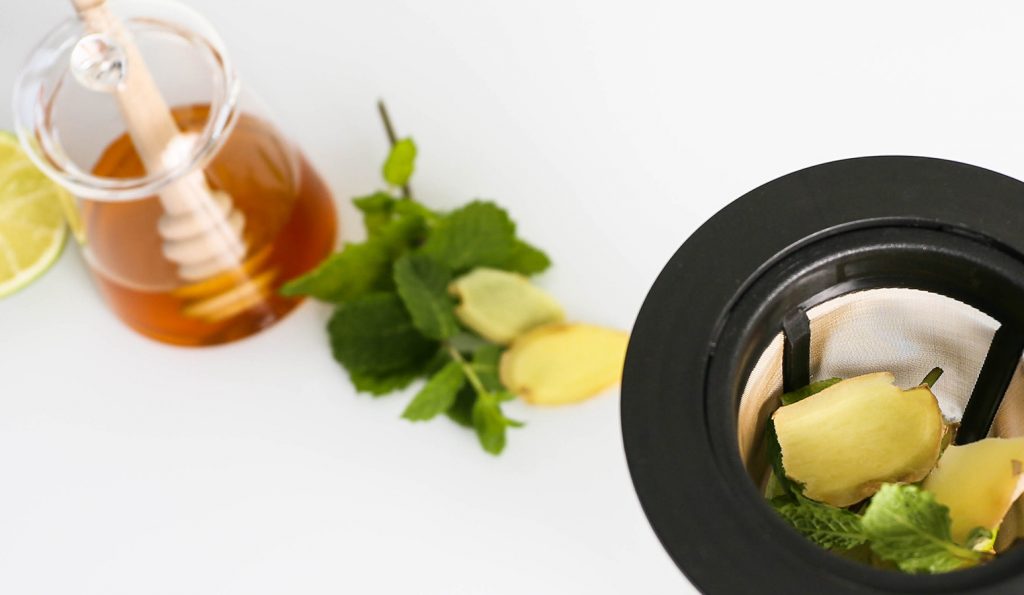 While the tea is infusing, the outside of the glass remains cold and the warmth is kept inside the glass. This enables a longer and pure enjoyment as the tea stays hot for a longer time. The functional "hat" may also serve as lid or drip-off tray.
Information on Smart Brew System 320 ml:
made of heat resistant borosilicate glass
dishwasher safe
dimension glass: height: 146 mm, ø top: 95 mm, ø bottom, square-shaped: 62 mm
micro fine stainless steel mesh, BPA free material (made in Germany)
dishwasher safe, tasteless
dimension permanent filter: height: 73 mm, inner diametre: 58 mm, outer diametre: 95 mm
hat (lid) serves as drip-off tray, dishwasher safe
Order here: Smart Brew System  
Aldona for finum®