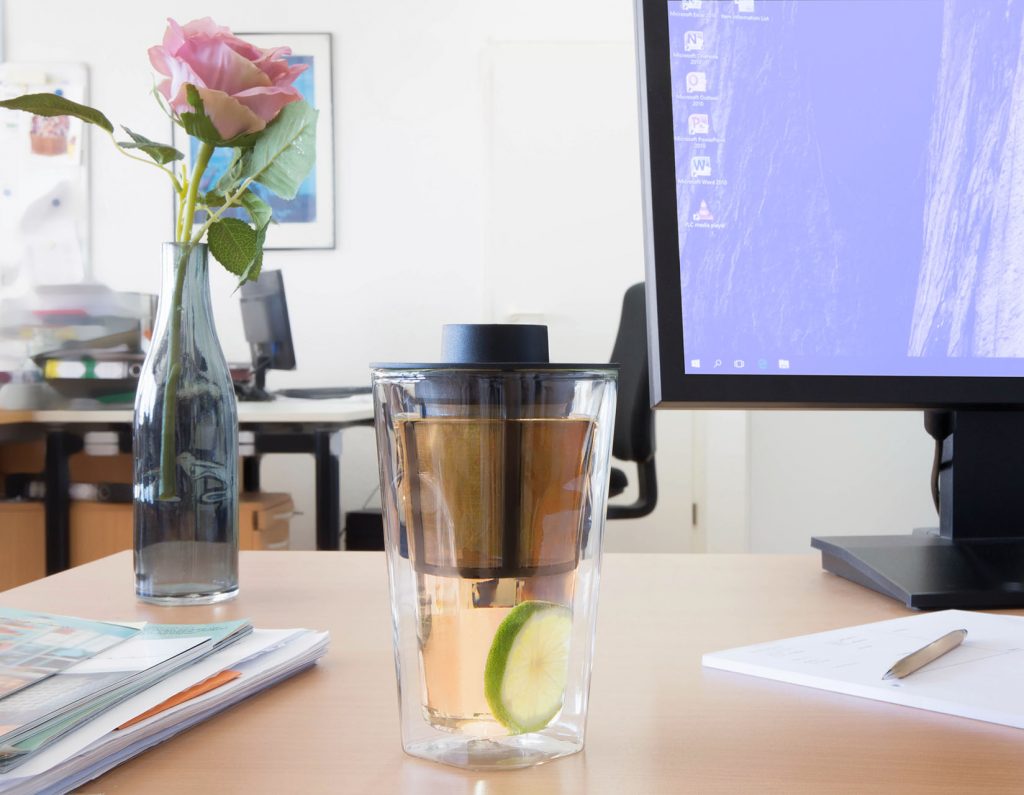 Enjoy tea in the office
Probably one of the most well-known working life scenarios: the office is getting busy, hectic and you can hardly find a moment to brew yourself a cup of tea. Sounds familiar? Yet tea is so delicious, healthy and versatile. Depending on the sort of tea, brewing time and water temperature each infusion can be a new taste experience.
Especially when it comes to high quality teas that can be brewed several times such as oolongs, white or green teas, it takes a while to make them. And who has time for it at work? Keeping tea in a thermos flask all day long is hardly a better solution either, since it destroys essential oils, making tea lose its flavor and aroma.
Don't give up to the daily office madness! Simply get a functional and stylish teaware that will help you to save time and yet will promise you a lovely (and healthy) tea – finum® Smart Brew System.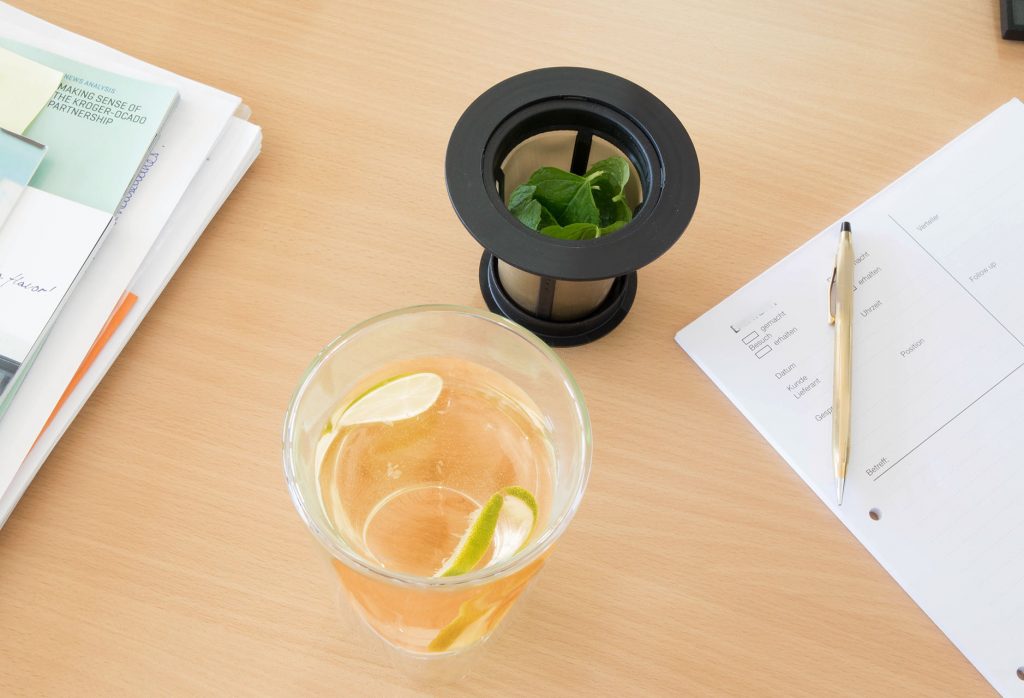 Designed with love to details it is simple, but smart:  a big double-wall glass mug with filter and a lid. Double-wall glass will keep tea warm longer and it won't burn your fingers. Another wow-effect is that it doesn't "sweat" and leaves no messy water prints on your desk. Surprisingly, it really works.
Once your tea is ready, just use the lid as a drip-off tray and put the filter on it. For more brews you will only need to put the filter back into the cup and pour hot water over the tea leaves again.
Useful, handy and environmentally friendly.
Available here: finum Smart Brew System 
Aldona for finum®